About Klein Windhoek Schlachterei
Klein Windhoek Schlachterei, also known as KWS Namibia, is a family run butchery that was established in 1988 by Herrmann and Birgit Eckwert. It all started with a small retail shop in Gobabis Weg ( Today Sam Nujoma Drive ) employing only 5 people at the time.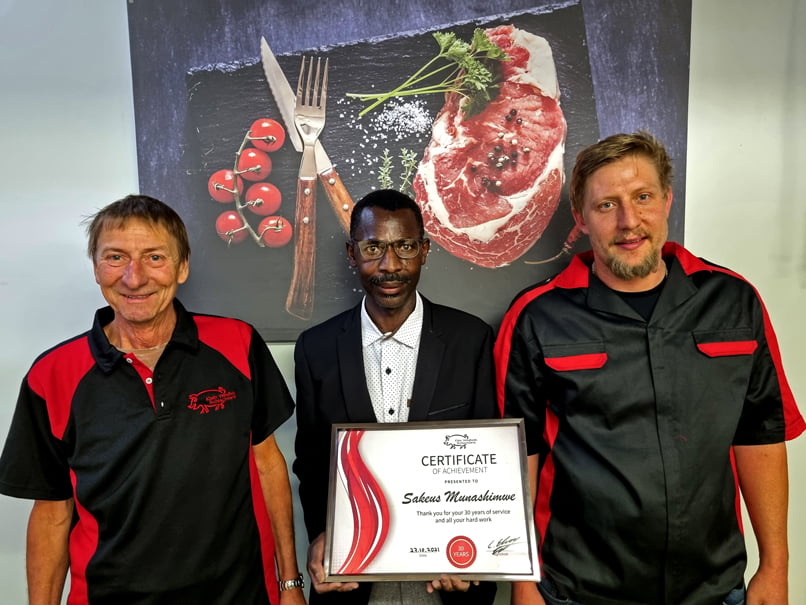 Herrmann Eckwert, a German master butcher, established the business in the scene by supplying specialized German meat products including Sülze, Salami, Leberwurst, Leberkäse, Kassler, Eisbein and many more German delicacies.
The retail shop was back in the day famously known in Windhoek for its fresh meat loaf ( Fleischkäse ) which could be collected on Thursday for a delicious lunch as well as Weisswürstchen on Fridays.
Klein Windhoek Schlachterei offers over 140 fresh and frozen cuts from beef, game, lamb, mutton, pork, chicken, fish and more.
The KWS Combos have become very popular amongst our clients since we launched the first combos back in 2019.
Our dried products including Biltong, Chilli Bites and Droewors are to date considered one of the best in Windhoek.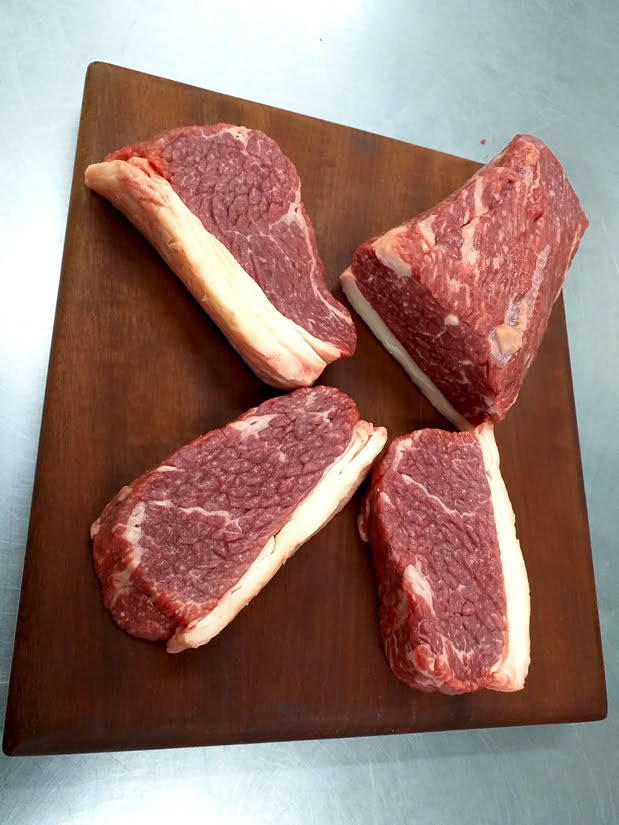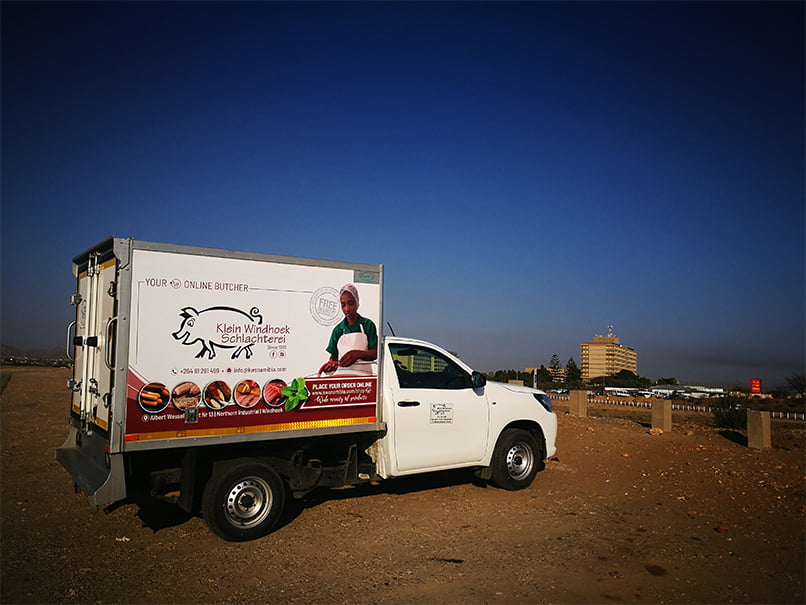 We supply our products to numerous businesses including hotels, lodges, catering companies, restaurants and more on a wholesale basis.
In addition, we also cater for private clients who can either buy products in one of our 3 branches or get them delivered anywhere in WIndhoek
Delivery outside of Windhoek is offered to selected towns across 7 regions in Namibia. The latest delivery updates and schedules can be found on our KWS Namibia Facebook Page.